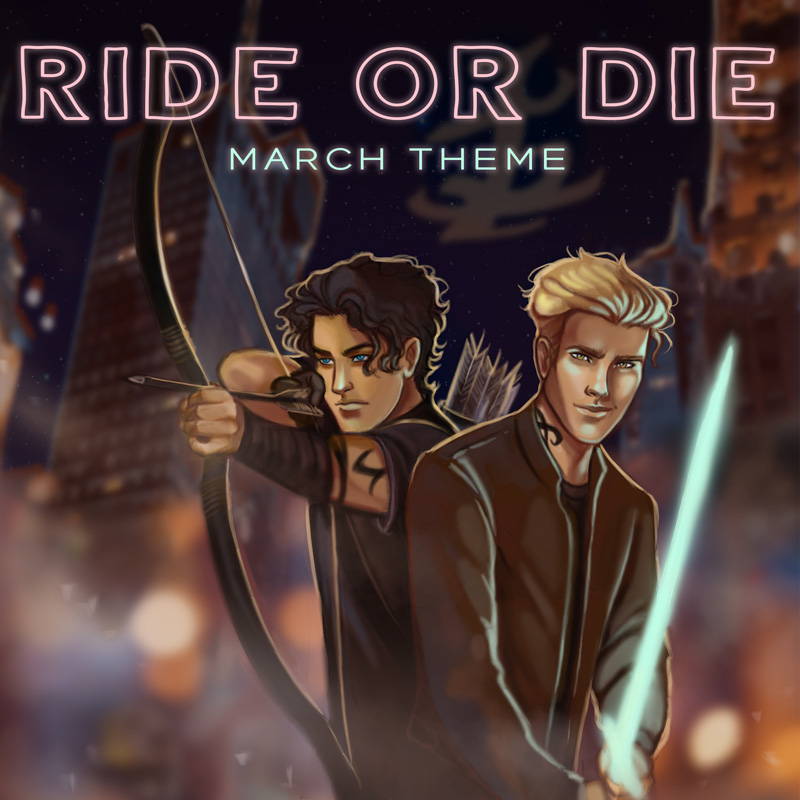 There is nothing dearer to a reader's heart than Book Best Friends! March at LitJoy will be all about the friendships we find in books that touch our hearts forever! We will be celebrating Best Friends that stick together, even when standing against Mordor. We will fly to war astride our BFF wyvern, face daemons with our parabatai, make a stop in Riverdale, and bring the capitol to its knees—all beside our closest friends! Best friends RIDE OR DIE together!

March Crate Sales Close 03/20/2020 at 10 p.m. MT:
The plot of our March title is rich with doomed love, fearless friendship, magic purchased through sacrifice, and plenty of life-or-death conundrums. It follows two protagonists whose hate and love for one another is so intertwined with their destinies that they remain in a tug-of-war. When a character risks the wrath of a powerful matriarchy to save her best friend, death closes in with more force than ever before!

Perfect for fans of: The Bone Witch by Rin Chupeco, The Near Witch by Victoria Schwab, and The Queen of Blood by Sarah Beth Durst

About the book itself:
Tip-in Artwork by @inestaillustration

Reversible Dust Jacket Artwork by @sinyokevincent

Author letter to LitJoy readers included separately with artwork on back
Every item in our March crate is inspired by books, characters, and moments in Riverdale, Throne of Glass, LOTR, Hunger Games, ACOTR, and Shadowhunters.
THIS CRATE WILL SHIP LATE.
Normally, we would ship the March Crate on March 20-25th. However, this crate will most likely not ship according to our normal schedule. We appreciate your patience while our suppliers around the world take precautions to protect the health and safety of their workers, communities, and families during this international health crisis. We fully support our suppliers' decision to pause production due to health concerns, and we are fully committed to shipping the March Crate as soon as possible. We will provide updates on the March Crate on our Shipping Updates Blog.
Tentative Ship Date: 3rd Week of April 2020
This may change. For the most up-to-date information, follow our Shipping Updates Blog.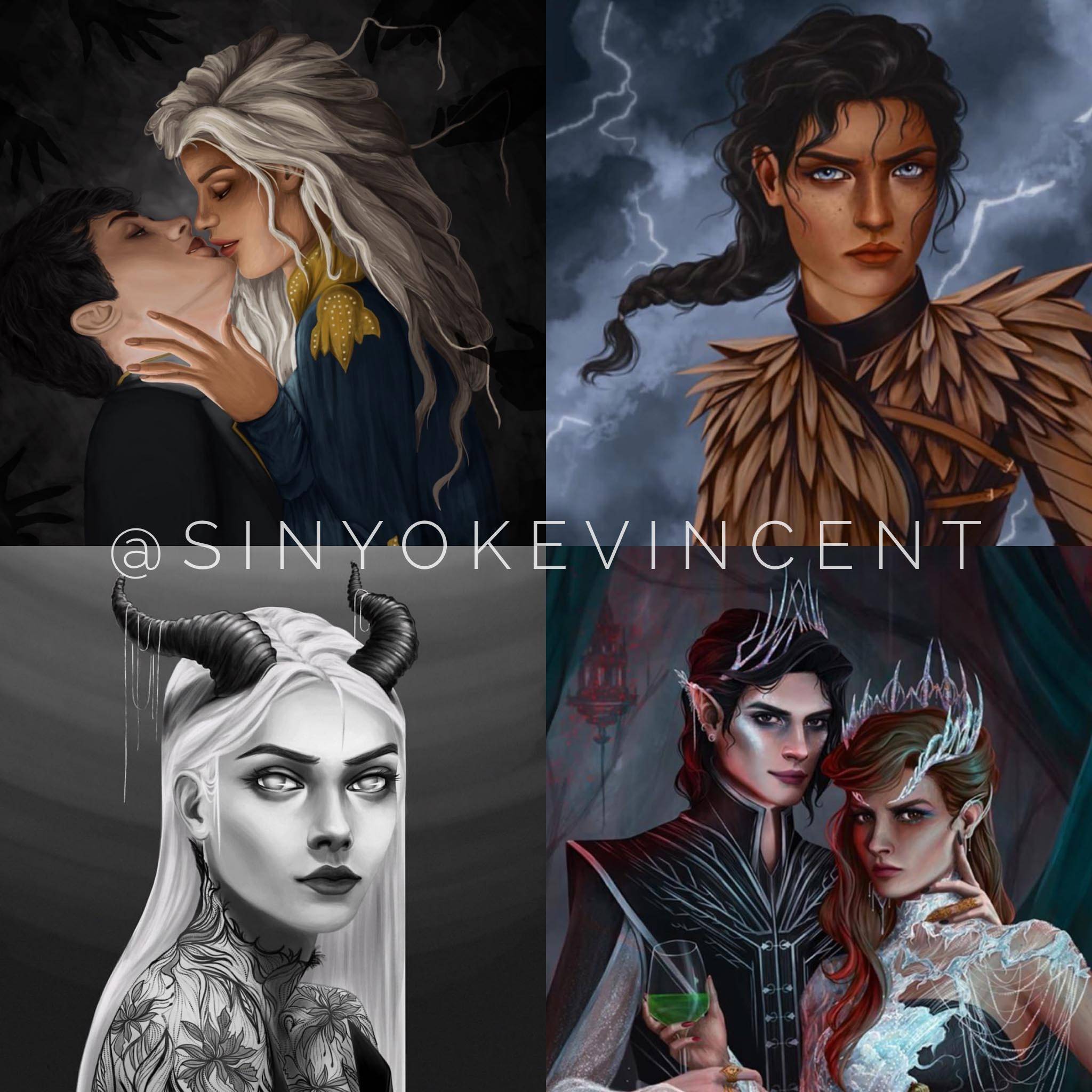 Artist Sneak Peek:
@sinyokevincent
Our Reversible Dust Jacket art by Monica @sinyokevincent is incredible! True to her style, it captures tension between characters and an element of fantasy!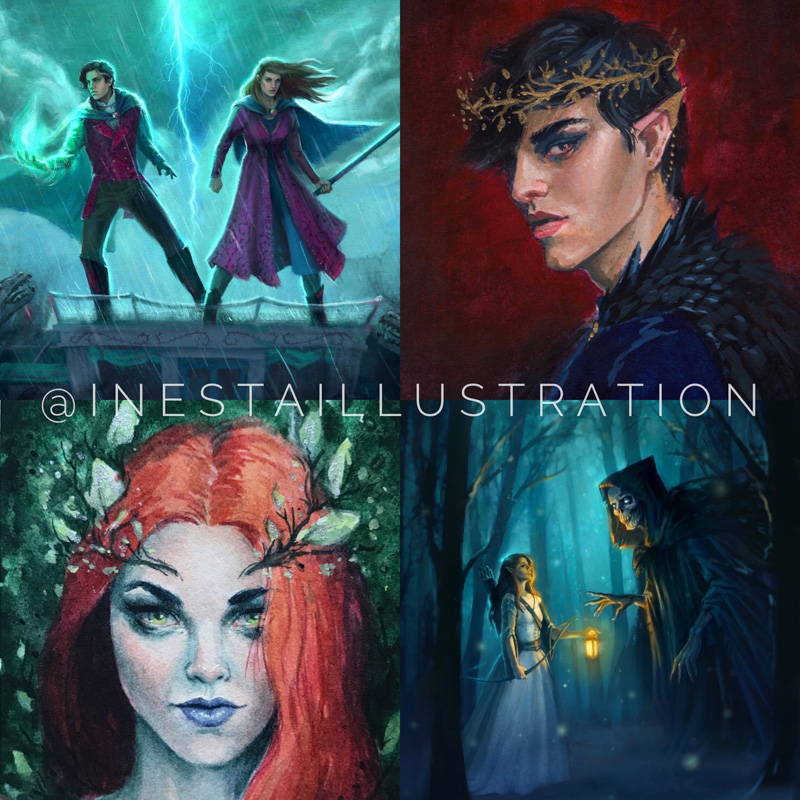 Artist Sneak Peek:
@inestaillustration
We are so smitten with the work @inestaillustration has created for this crate! Briana has been so wonderful to work with in the past and for this crate she has created artwork as a PAGE IN THE BOOK, as well as for a useful item! This item is 1) something you always love to see in our crates, 2) very, very useful, 3) made from fabric, and 4) features artwork of a very loyal friend character found in Throne of Glass! We will reveal no more!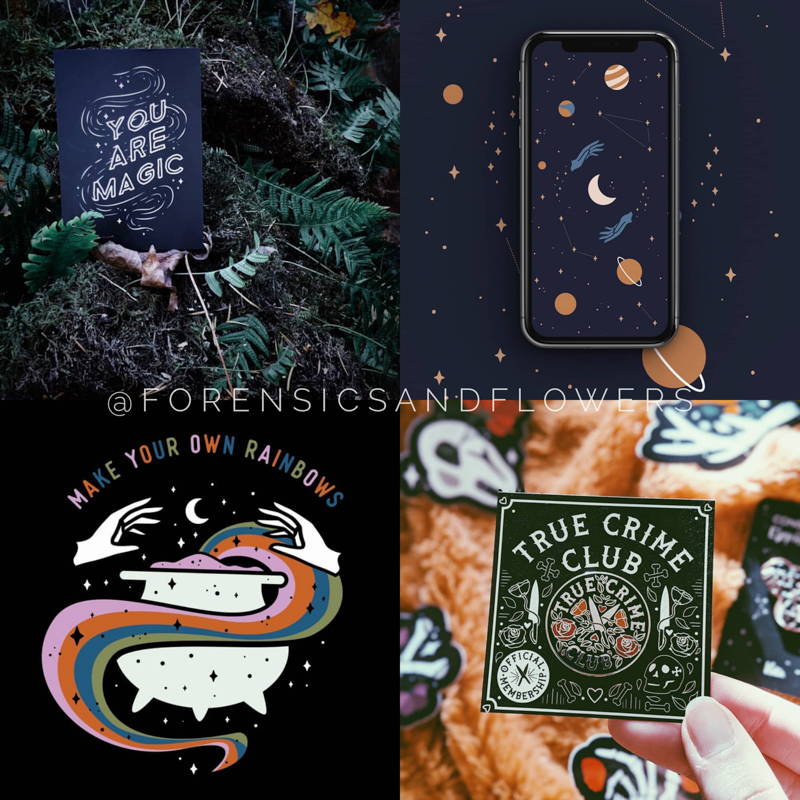 Artist Sneak Peek:
@forensicandflowers
Shadowhunter item! Is there really anything more "ride or die" than Shadowhunters and their Parabatai?! We knew we had to include a nod to this incredible fandom with a special item in our crate. This item features rad artwork from @forensicandflowers and is a clever travel companion!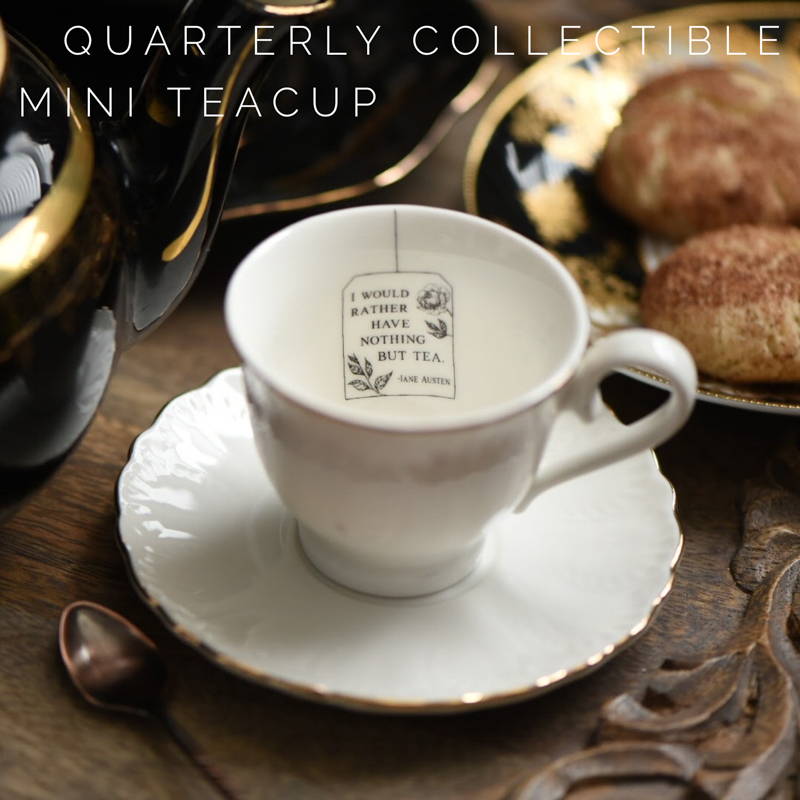 Item Sneak Peek:
LitJoy Exclusive Mini Teacup
Tea Time! We are continuing the LitJoy quarterly collection with another mini teacup! Here is your sneak peek hint for this absolutely adorable item: It is Lord of the Rings themed! Oh and one bonus hint: It's contains some very important Tengwar script!

March Trading Card Sneak Peeks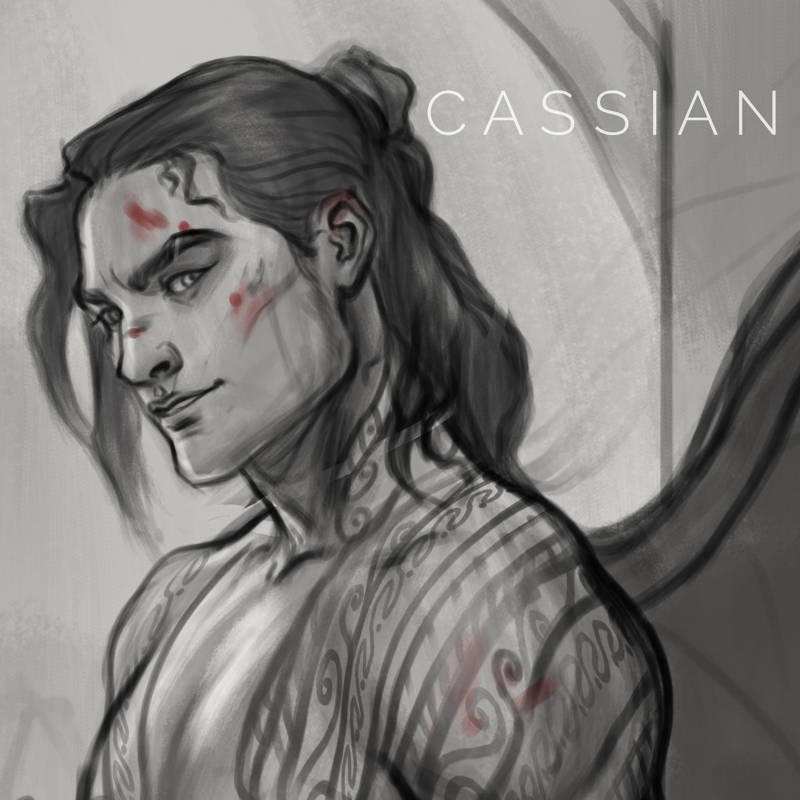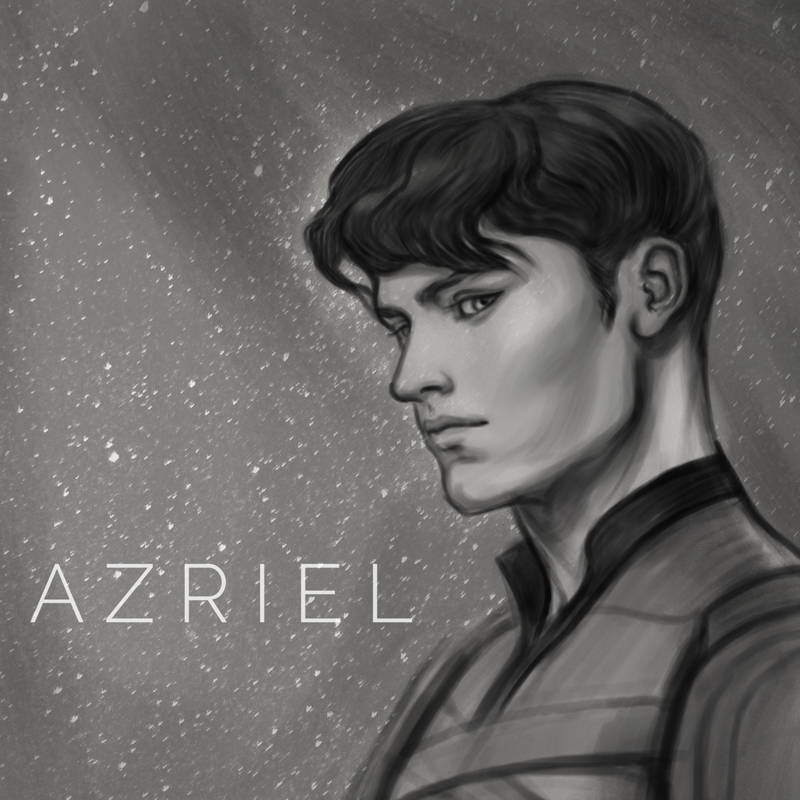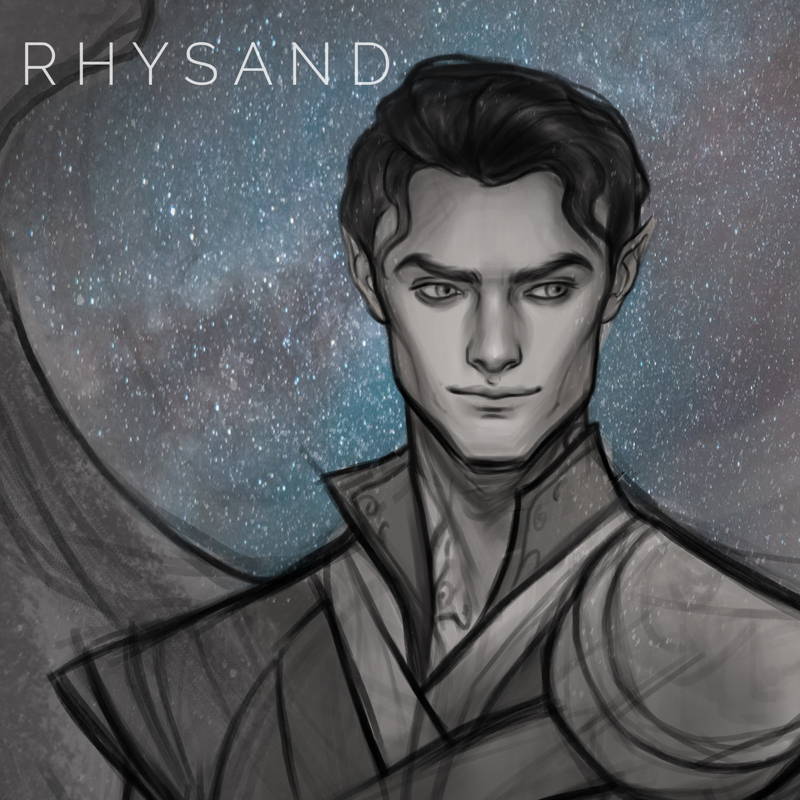 Together through every adventure, who could be more Ride or Die than this cadre? This March, swoon over @niru.sky's take on Cassian, Azriel, and Rhysand!

Get your litjoy crate subscription!
Find your perfect subscription in 3 easy steps. We'll help you:
1. Choose your crate type.
2. Choose your crate plan.
3. Choose your renewal options.
See what LitJoy customers are saying
April Theme:
Women Warriors
This April LitJoy is kicking butt and taking names! We are riding horseback into battle, yielding our sword, and saving our kingdom. With our cunning mind we will overthrow a full space station. The courage in our hearts will aid us in our quest to destroy a darker evil. Our royal bloodline will be preserved and our family honored by our heroism. Yes, this April is a full celebration of iconic literary Women Warriors!
SALES BEGIN: March 21, 2020
SHIPS: April 20-25, 2020