This crate is available as part of a Magical Crate Subscription shipping quarterly. Learn more about our Magical Subscription.
Attention Magical students!
The MAGICAL CLASSES Crate sales are NOW OPEN! School is back in session this Summer 😉 (July) with the LitJoy Magical Crate! And we have all the supplies you might need for...reading tea leaves, mixing a potion, navigating feisty magical creatures, or getting your hands dirty in herbology! Our MAGICAL CLASSES crate is packed with useful and beautiful products to make your first day of school jitters vanish!
Item Hints:
Spice up your food—or your potions—with these household items.



Collect the #4 spell coin and wand motion, just make sure to not incinerate anything when practicing!





Professor Moody taught us a lot of things, and this particularly memorable lesson will "stick" with you forever.





Changing appearances might be taught in Transfiguration, but this adorable item won't require any special training.





Always have a cute place to keep your seedlings—just make sure to wear those earmuffs when planting!





Store some of your favorite trinkets in this item, but make sure to watch your fingers when you open it!





Careful while drinking, my dear. You just might have the grim!





Hang your theme print in your library!





Catch a glimpse of a room that's not as "common" to see.
Featured Artists
@timbeeren
@maggie.rose.studio
@carellafra_art
@karen_leopold
@eviebookish
@davideortuillustration
@sarahconradsen
SUBSCRIPTION CRATE IMPORTANT DATES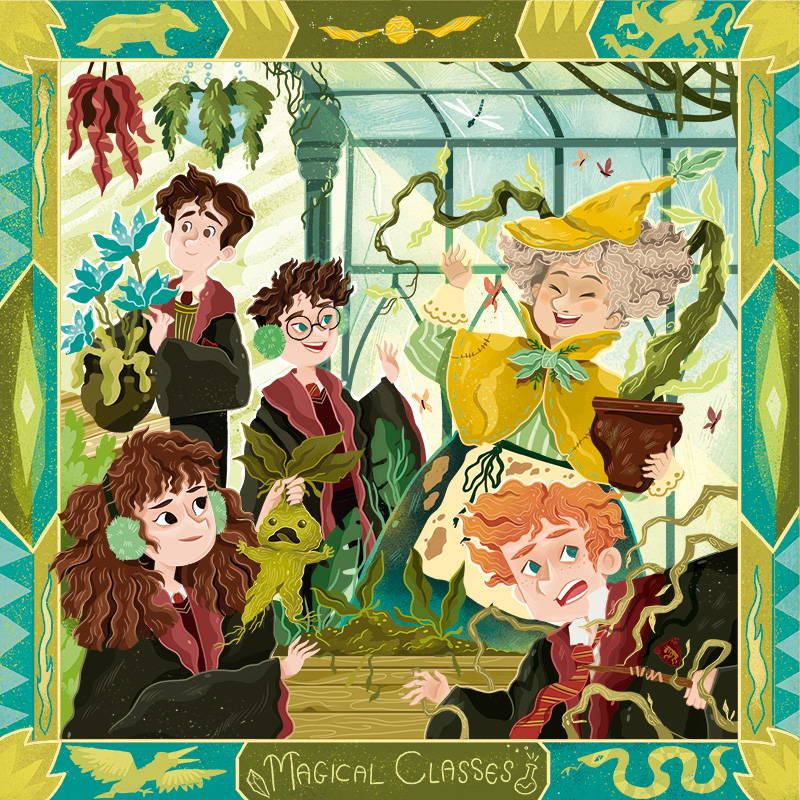 Subscriber Renewals: July 1, 2021
Magical Add-on Week: July 4-10, 2021
SHIPPING
This crate is expected to ship July 20-30, 2021
Due to production delays, this crate is anticipated to ship in the 3rd week of August 2021.
Shipping dates are subject to change. For the most up-to-date shipping information, follow our Shipping Updates Blog.
We ship internationally.
Learn more about our Magical Edition Subscription.